Our mission: to help people feel better naturally by providing quality, effective, and easy-to-use wellness products
Sprayology® marries science and time-honored natural medicine with convenience and innovation to enhance healing and well-being naturally. Sprayology simplifies wellness and makes it easy to incorporate natural products into your daily life for better health naturally.
Our founding
Sprayology® was founded over twenty-two years ago because of the needs of its founders who were dealing with physical disillusionment, aging, illness, and a lack of natural options to help them live better.

Ellie Whalen believed at her core that she was healthy, but she was taking multiple conventional medicines daily to deal with asthma, allergies, and stress. She realized she was not experiencing the health she was seeking. While searching for options, Ellie found that homeopathy and other natural products in general were not easy to understand, consistently effective, or enjoyable to use. Her experiences and desire to modernize homeopathy led to the foundation of Sprayology®.

Ellie chose homeopathy to become healthier because it is effective, safe, has no side effects, and can be taken with other medicines. Sprayology® was created to raise the bar and make the experience of using homeopathy effective, understandable, and enjoyable.
Ellie founded Sprayology® with one goal:
To make effective, time-tested homeopathic solutions accessible to as many people as possible– so that people, just like you, can say goodbye to troublesome symptoms and concentrate on living your best life!
About Ellie
Our founder, Ellie, has been a student and practitioner of homeopathy for 25 years, and it's safe to say she is obsessed with natural wellness!

After 15 years spent in a high-demand, high-stress job, Ellie found she was running out of gas. She developed asthma, strong chemical sensitivities, and a set of perplexing allergies... to seemingly everything. After prescription after prescription failed to alleviate her symptoms, and a bad chemical reaction sent her to the hospital, she began to wonder "Is this just my life now, or is there something I can do differently?" This question led her to look outside of conventional medicine where she discovered the natural world of homeopathy. Ellie spent months pouring over ingredients, their functions, and how they could best be absorbed into the body. Using herself as a guinea pig she found some formulas gave her relief while others provided longer-term wellness. Her chemical sensitivities abated, her head cleared, and her energy increased–life changing!

There was no way she was going to keep this information to herself! She began sharing it, immediately, with the women in her life, and then strangers. And then in 2000, Sprayology® was born.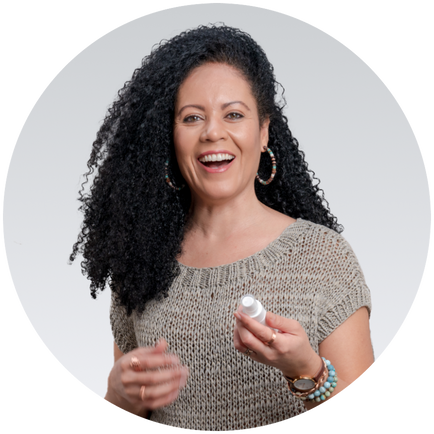 Our guarantee
Sprayology is so confident in our products' effectiveness that we guarantee them.

If after 3 weeks of regular use you do not experience the formula benefits as described on the package, please contact us at 800-377-5785 or at info@sprayology.com.

Some formulas work very quickly, while others work at a deeper level, hence the 3 weeks. Our vitamins do not have indication panels as they are supplements, but they are also guaranteed, and amazing. We love our customers and are here to support them.

All formulas are made in the USA, and your order will be shipped from Gaithersburg, MD.