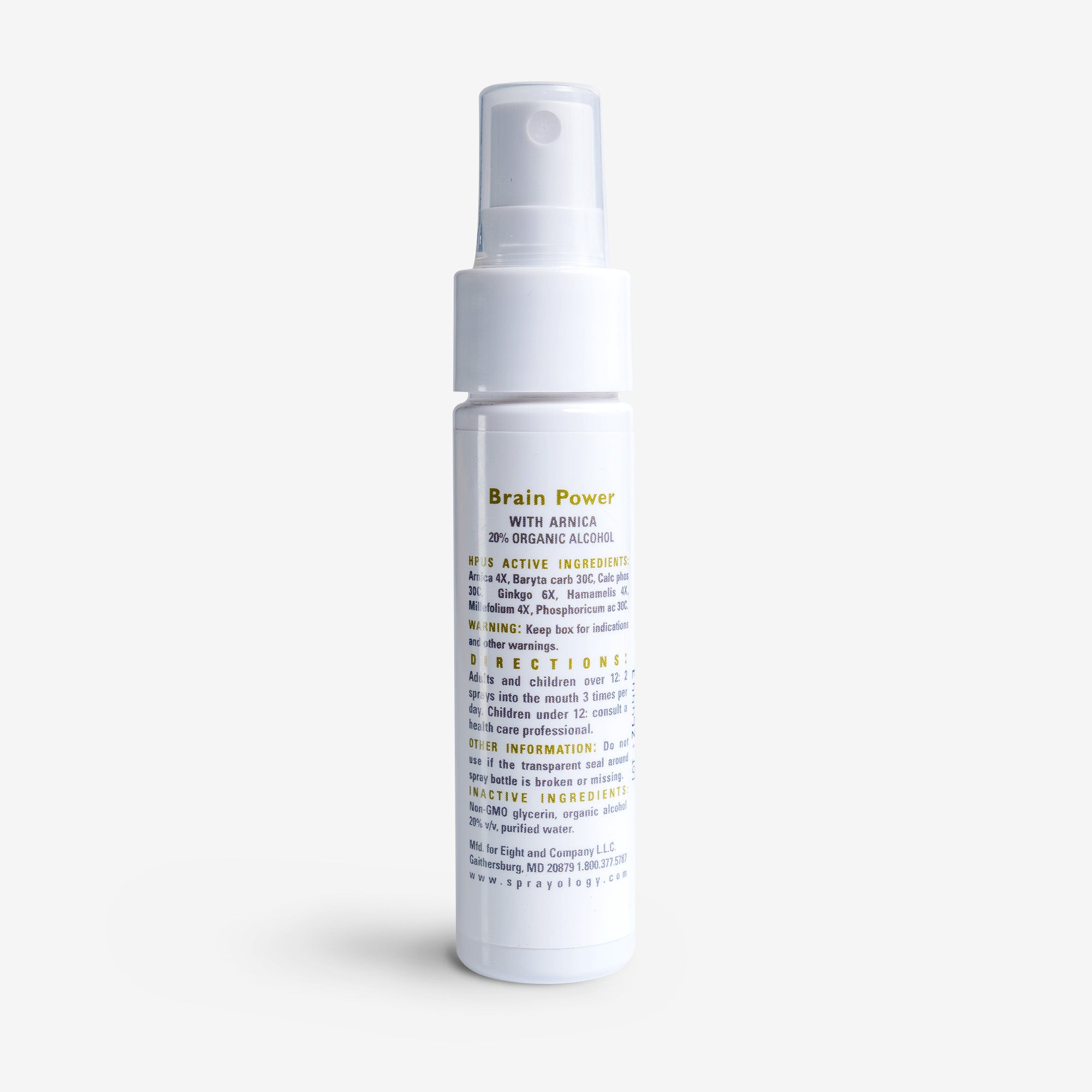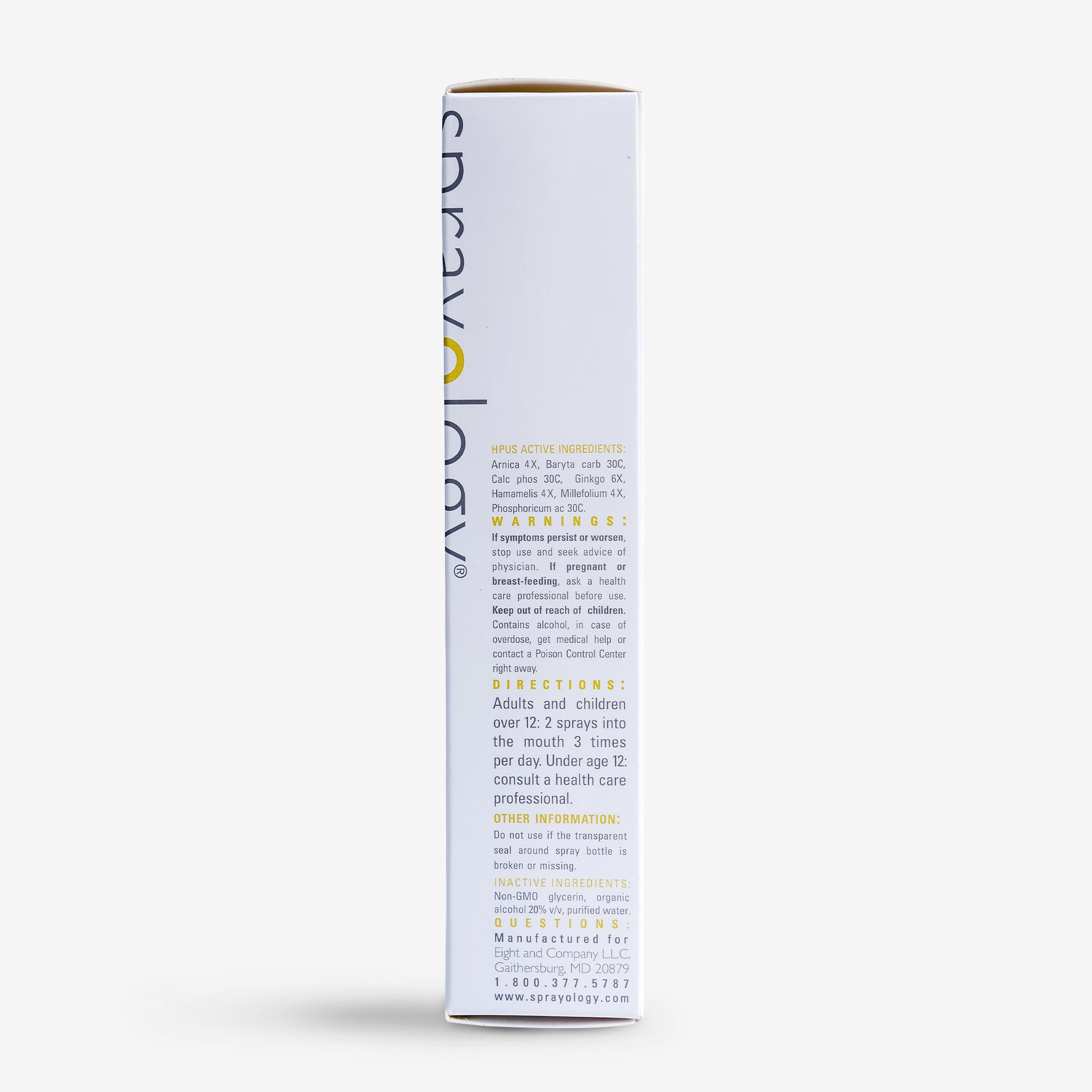 Description
Ingredients
Directions
Helps relieve the symptoms of an unfocused or tired mind including:
short-term memory lapses
confused thinking
difficulty in making decisions
lack of concentration
Recommended for: people wanting a natural brain boost for their tired, aging, and overworked mind.
Active Ingredients: Arnica 4X, Baryta carb 30C, Calc phos 30C Ginko 6X,  Hamamelis 4X, Phosphoricum ac 30C. 
Inactive Ingredients: Non-GMO glycerin, Organic Alcohol 20% v/v, Purified Water.  
NDC# 61096-1033-1
DIRECTIONS
Adults and children over 12: 2 sprays under the tongue 3 times per day. Cna be used as needed up to 6 times per day when extra focus is needed.
Under the age of 12: consult a health care professional.
If Pregnant or nursing a baby, consult a health care professional before using. Keep out of the reach of children. Do not use if transparent seal around the spray bottle is broken or missing.
TESTIMONIALS
"This past September I started taking ImmunoBooster, Brain Power, , Life Detoxer and Body Balance and my skin is better, I'm more alert, and I just feel so much more alive. Thank you Sprayology!" Trish R.
"Sprayology is one of those items you don't see often. Innovative, fresh and truly unique! The different versions of the oral sprays make Sprayology the right choice for anyone (men and women). The Brain Power spray is a must for if you want to keep your head in a busy world."Style Editor of Femme Fatales / CFQ
Why spray?
Sprayology has been helping people feel and look better, naturally, for over 20 years. We make it easy to incorporate natural products into your daily routine–just spray in your mouth and go!
Oral sprays are 3x more absorbent than pills, giving you more effective results faster without the upset stomach!
All our products are manufactured and tested in the U.S, and backed by our guarantee.
Fast shipping
Sprayology takes pride in providing excellent service. We aim to ship all orders placed Sunday-Thursday within 24 hours.
Order tracking
If after 3 weeks of regular use you do not experience the formula benefits as described on the package, please contact us.
Get in touch
We are here for you! We are located in MD, so EST. By phone 240-224-7866 or info@ sprayology.com.