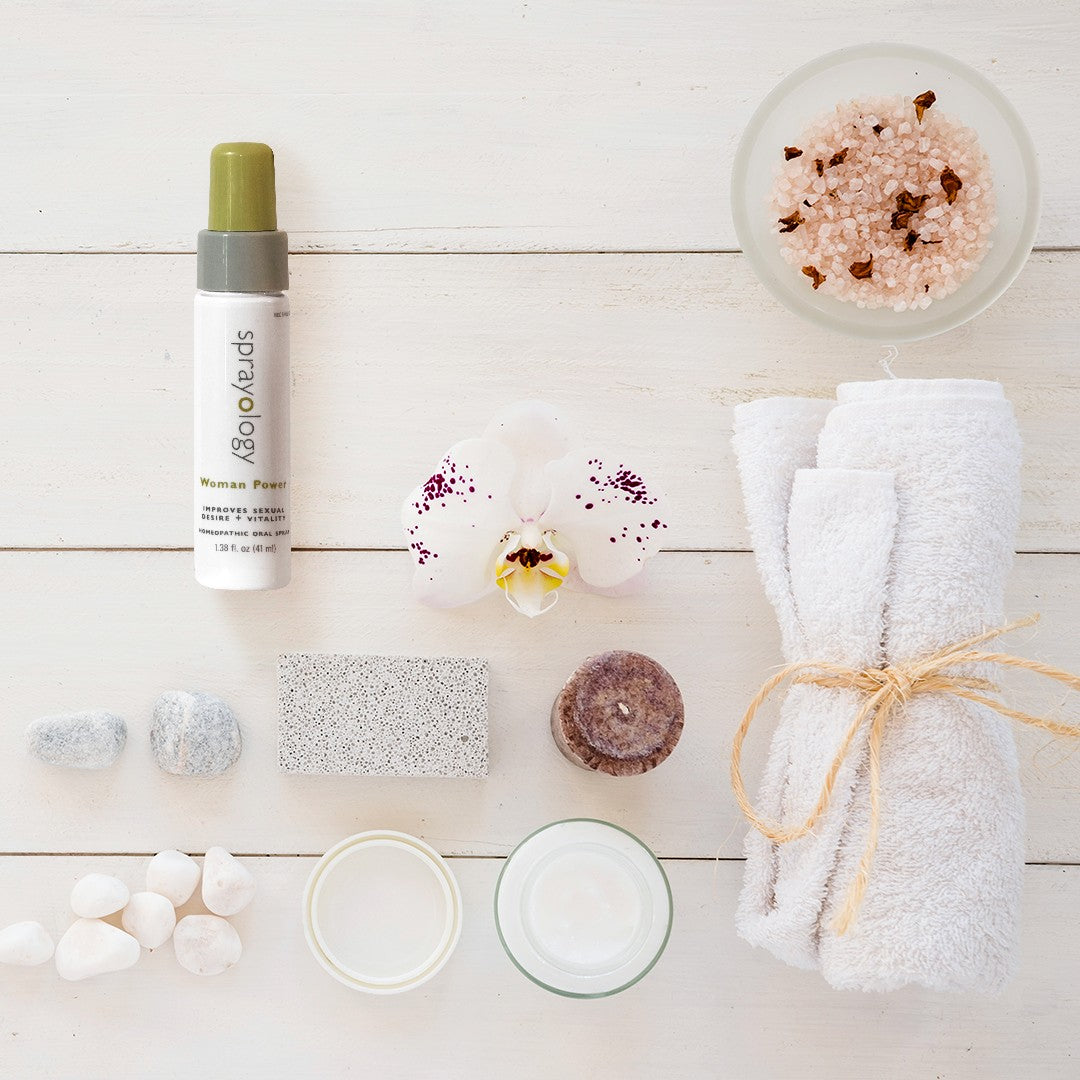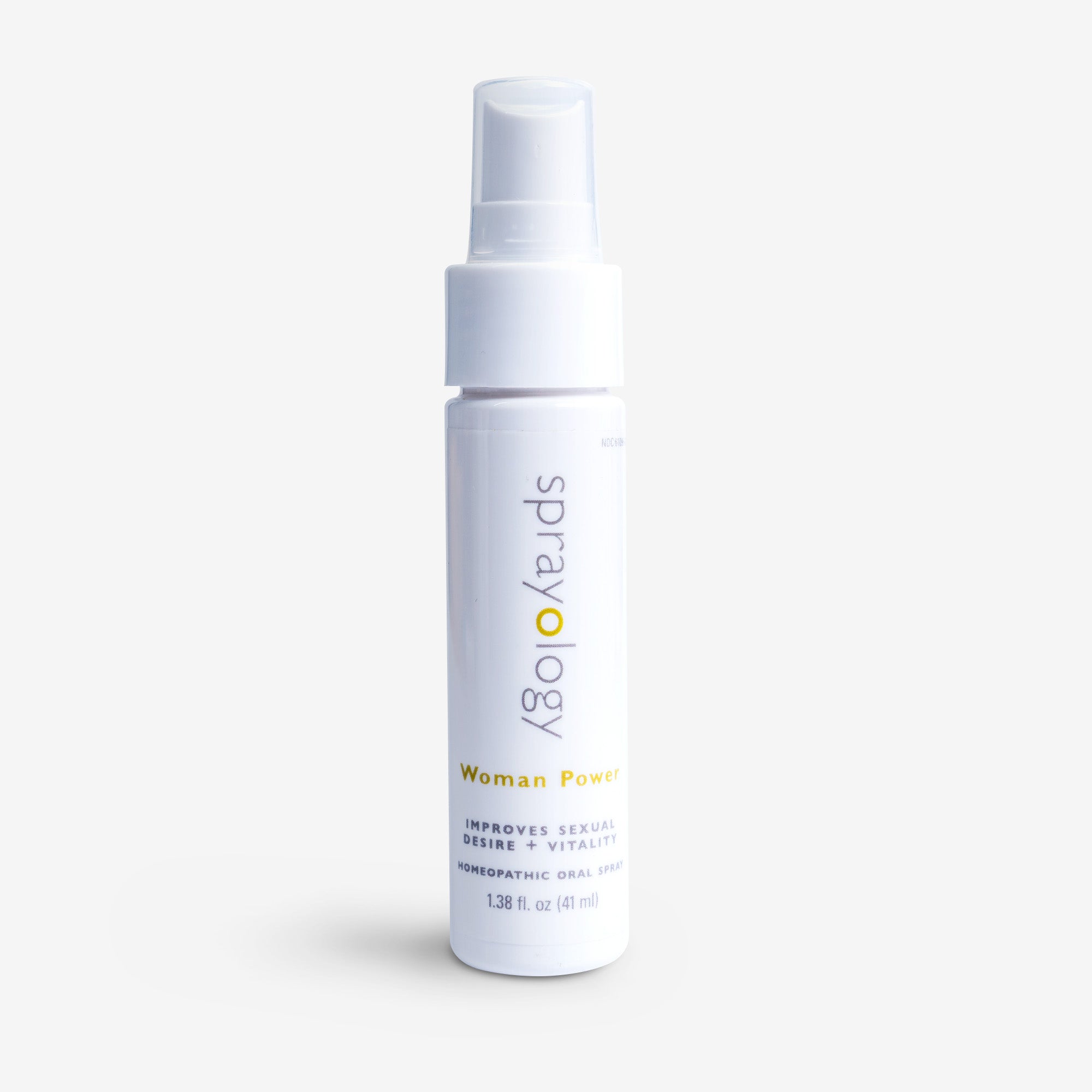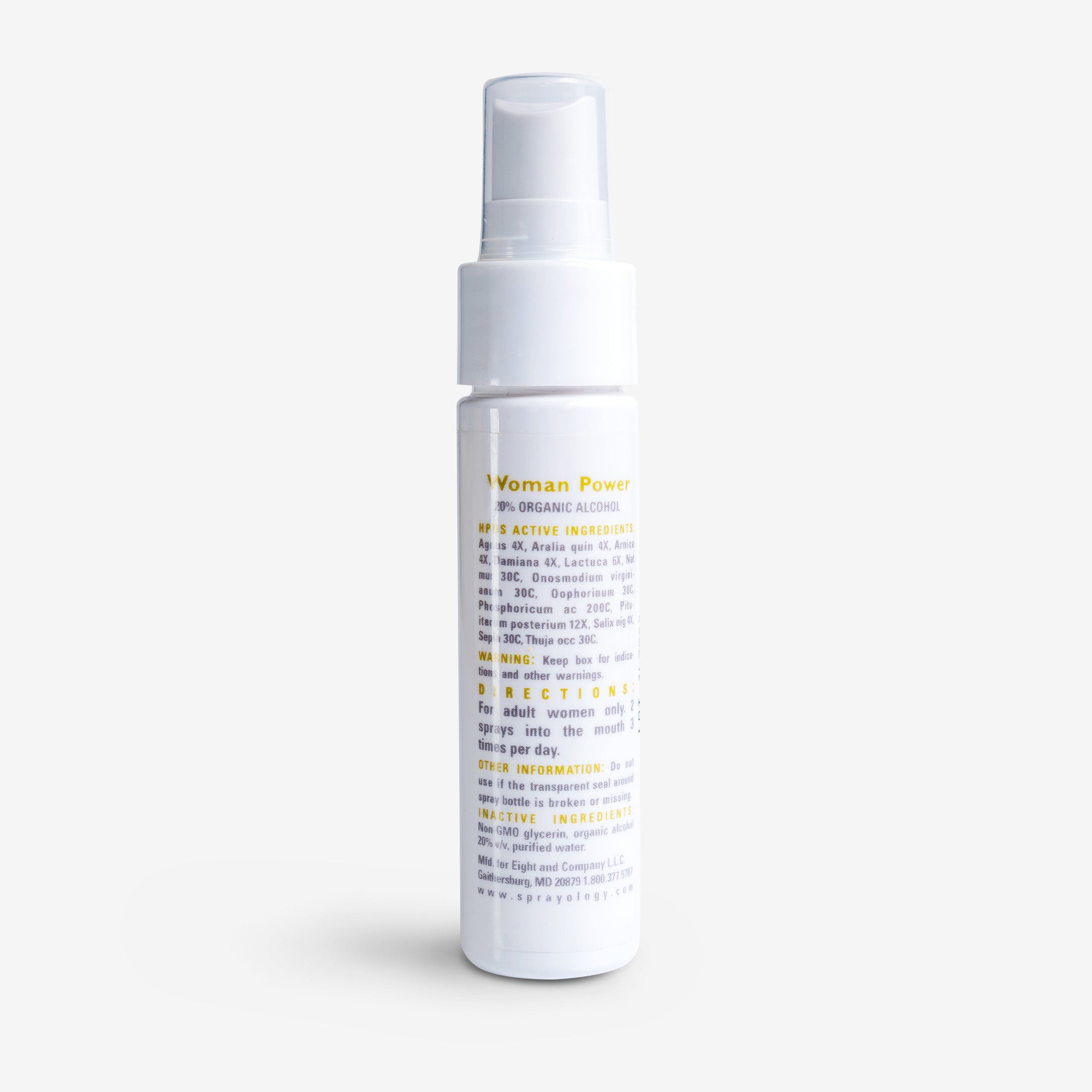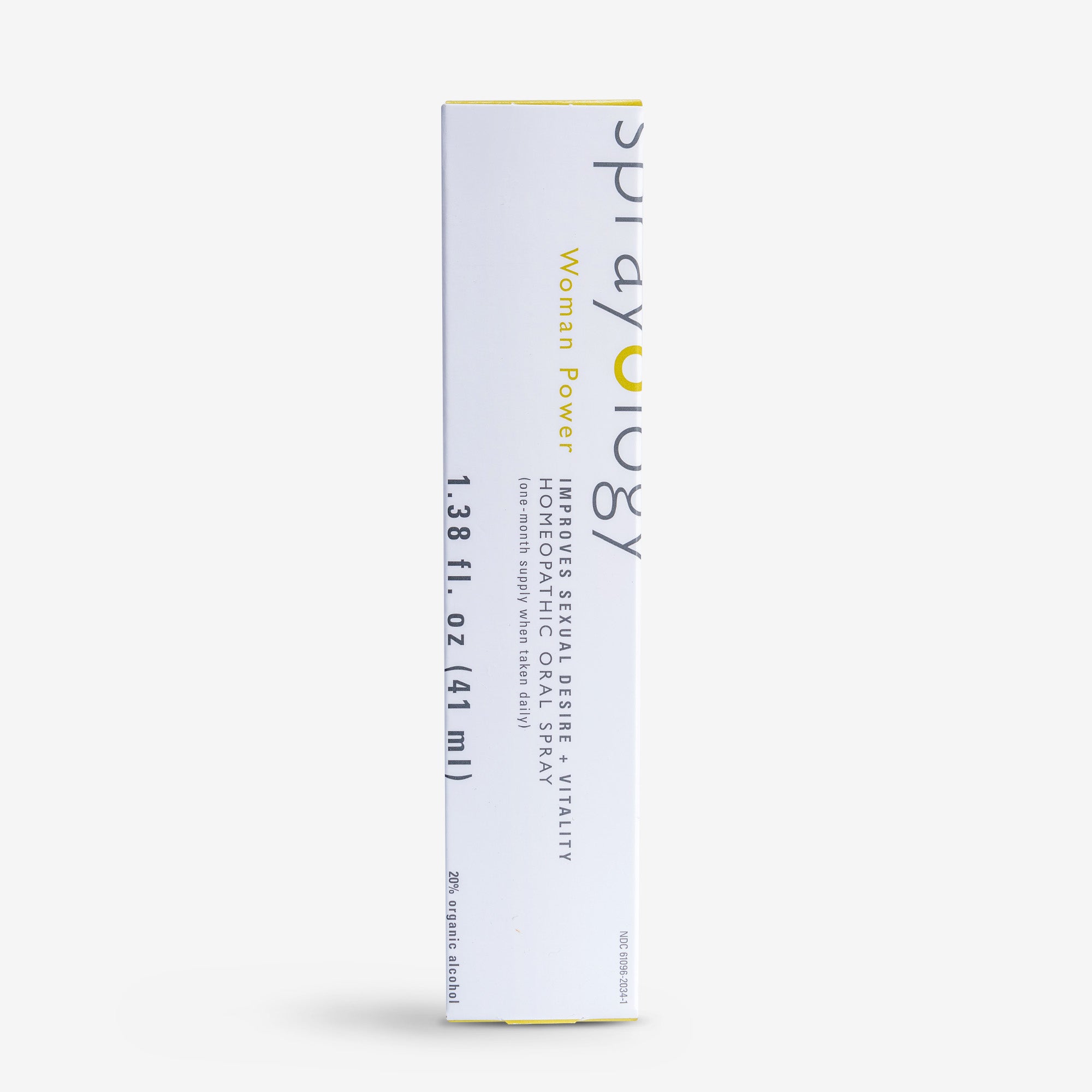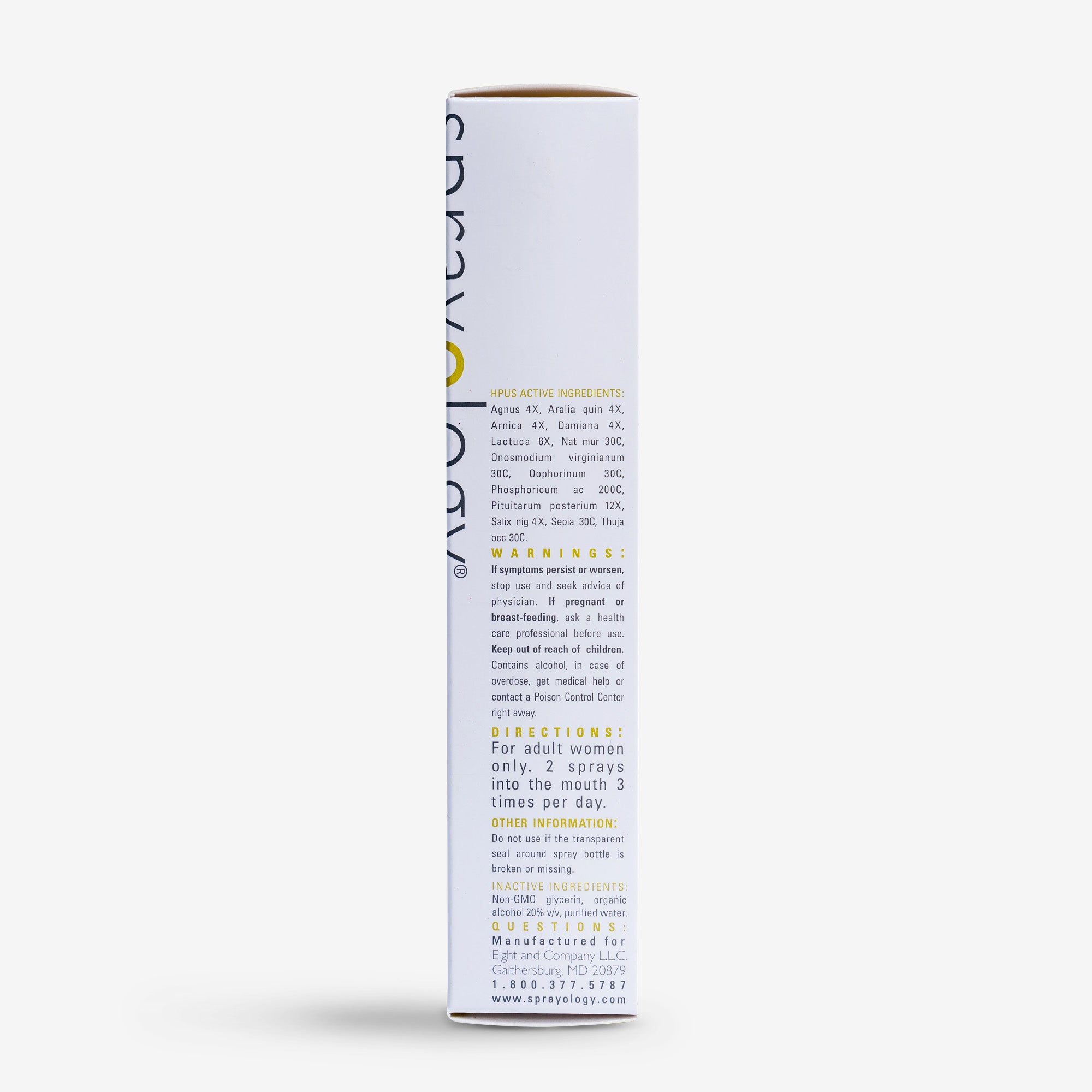 Description
Ingredients
Directions
Relieves the symptoms of low sex drive such as:
decrease in sexual desire and vitality
low physical energy
irritability
"the blues"
Recommended for: women who want to rejuvenate their body and increase their sexual desire and pleasure naturally.
Active Ingredients: Agnus 4X, Aralia quin 4X, Arnica 4X, Damiana 4X, Lactuca 6X, Nat mur 30C, Onosmodium virginianum 30C, Oophorinum 30C, Phosphoricum ac 200C, Pituitarum posterium 12X, Salix nig 4X, Sepia 30C, Thuja occ 30C. 
Inactive Ingredients: Non-GMO Glycerin, Organic Alcohol 20% v/v, Purified Water.
NDC# 61096-1034-1
DIRECTIONS
For adult women only: 2 sprays under the tongue 3 times per day.
If Pregnant or nursing a baby, consult a health care professional before using. Keep out of the reach of children. Do not use if transparent seal around the spray bottle is broken or missing.
TESTIMONIALS
"I was first introduced to Sprayology by a friend who told me how great the products were and she gave me a brochure she had. When she left I just stuck the information she gave me in a drawer. I did not tell her that I had just recently been diagnosed with Hashimotos a form of hypothyroidism. I was taking lots of Vitamins every day in pill form. It got to the point where the Vitamins were killing my stomach. I was finding my self spending nights lying on my bathroom floor close to the toilet praying for relief. At that time is when I decided to pull the Spraylogy info out of the drawer and look it up on line. I looked it up researched it and ordered it. I have been taking Spraylogy for about three months now. I have more energy, more mental clarity and positive attitude. Sprayology you have been a God send. I have been takingDaily Multi, Stress Relief, Body Balance, Rejuvenation Plus, Bone Builder, Woman Power, Life Detoxer and Hair and Nail and I have found them all to deliver results. Thank you." -Alesia
"Women Power works really, really well if you know what I mean. I love it!" -Connie J.
Why spray?
Sprayology has been helping people feel and look better, naturally, for over 20 years. We make it easy to incorporate natural products into your daily routine–just spray in your mouth and go!
Oral sprays are 3x more absorbent than pills, giving you more effective results faster without the upset stomach!
All our products are manufactured and tested in the U.S, and backed by our guarantee.
Fast shipping
Sprayology takes pride in providing excellent service. We aim to ship all orders placed Sunday-Thursday within 24 hours.
Guarantee
If after 3 weeks of regular use you do not experience the formula benefits as described on the package, please contact us.
Get in touch
We are here for you! We are located in MD, so EST. By phone 240-224-7866 or info@ sprayology.com.