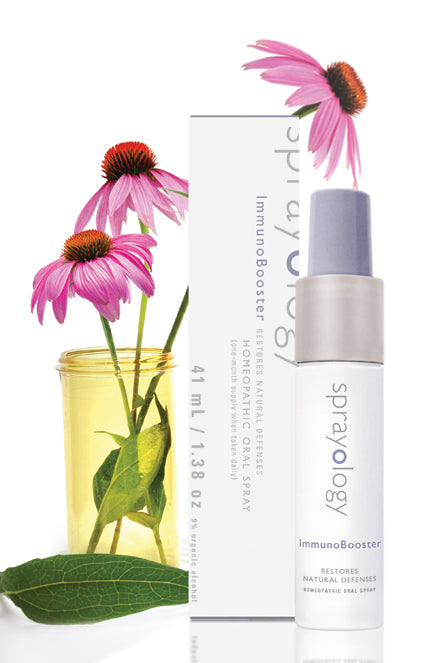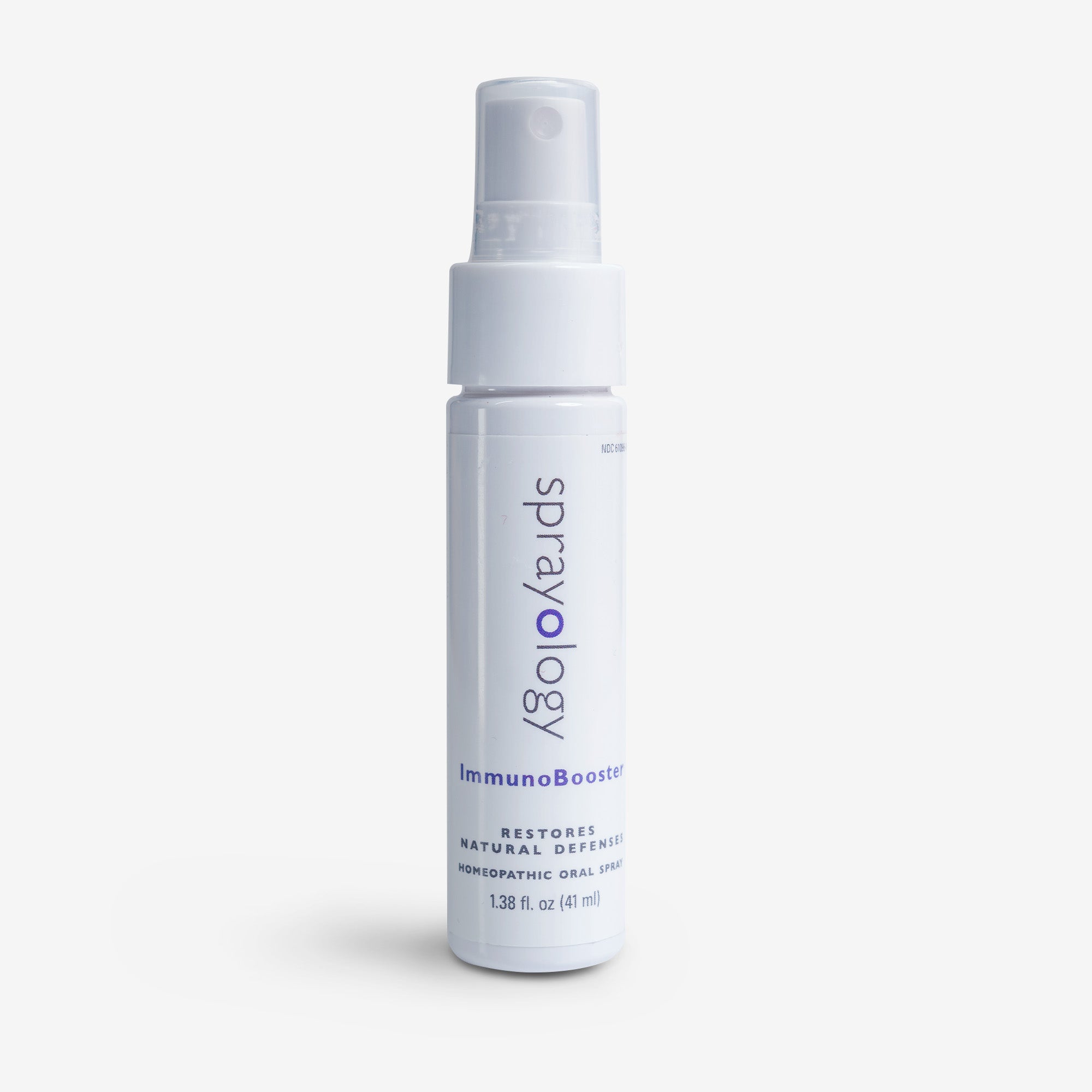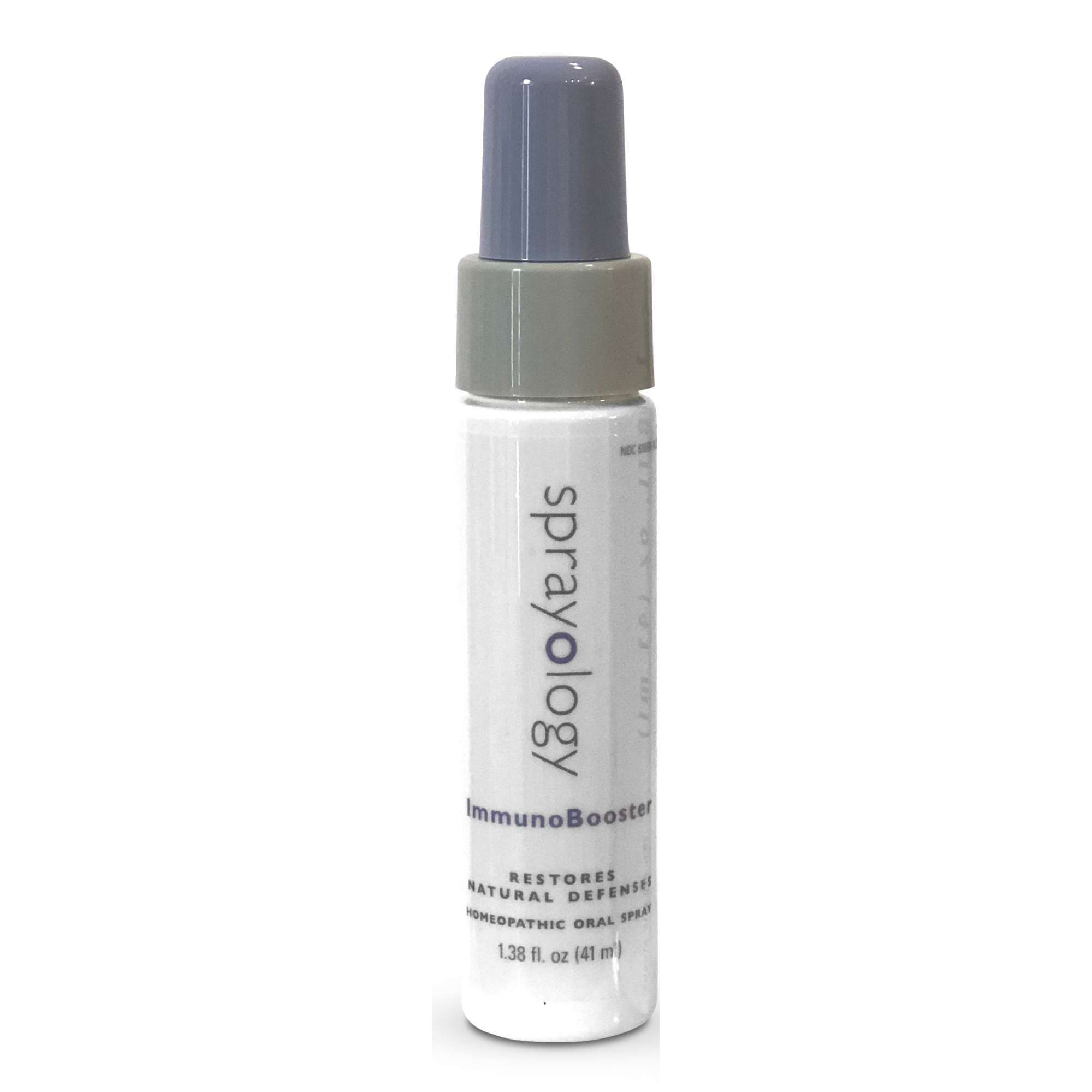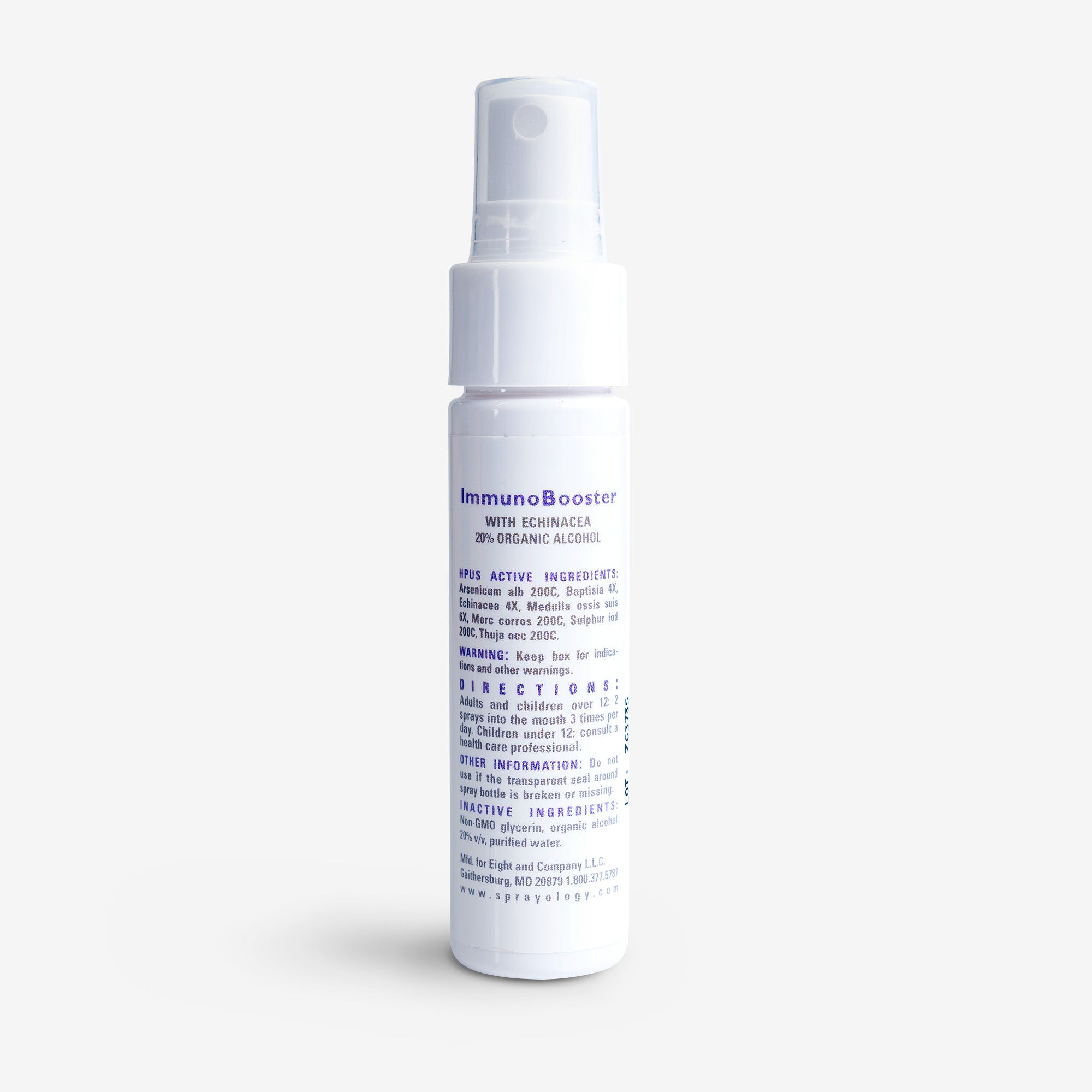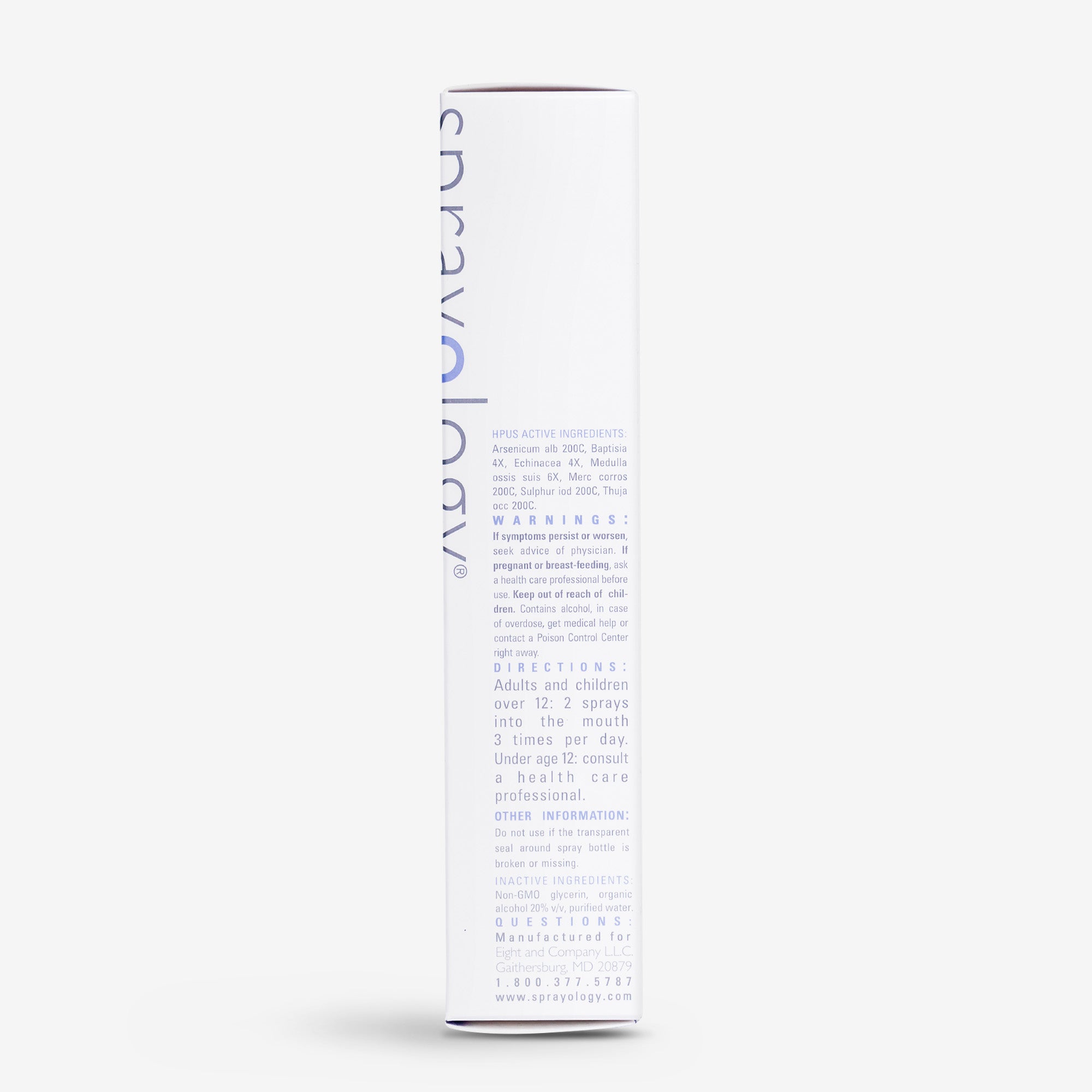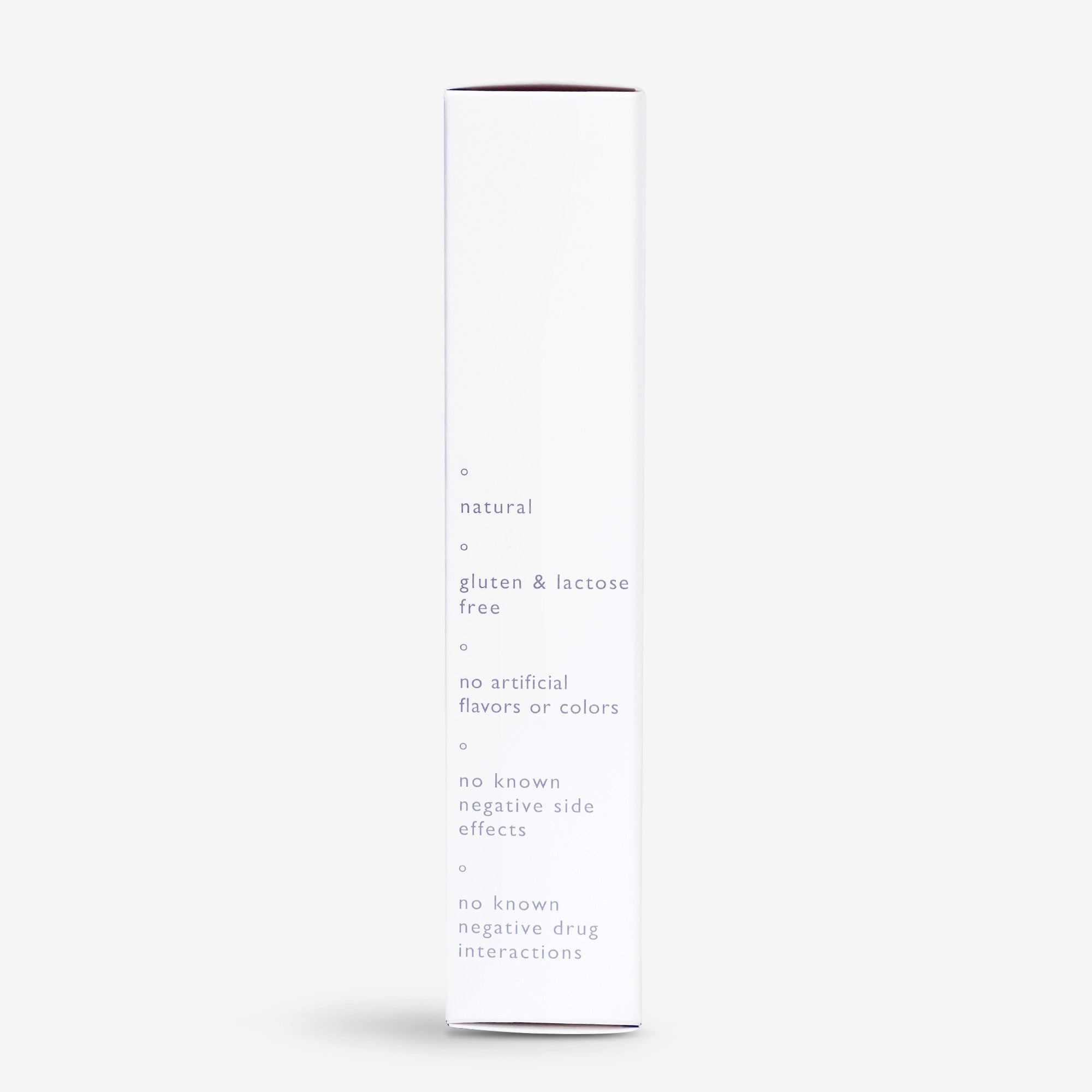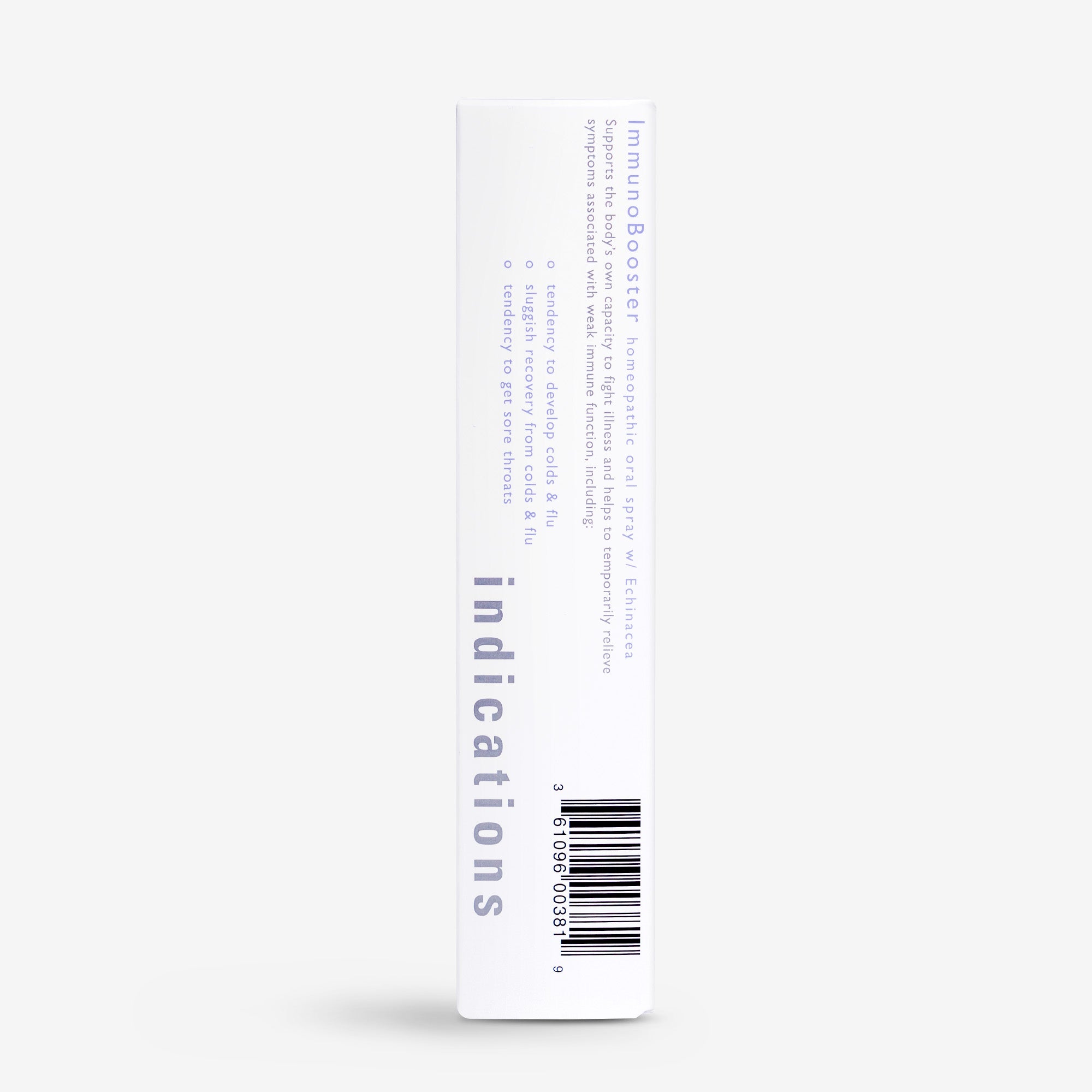 Description
Ingredients
Directions
Relieves symptoms associated with weak immune function including:
sluggish recovery from colds & flu
tendency to develop colds & flu
tendency to get sore throats
Recommended for: those who tend to get sick frequently and those who want to support their immune system naturally and safely.
Immunobooster is an all-natural Immune support formula.
Arsenicum
Baptisia
Echinacea (purple Coneflower)
Merc corros
Sulphur
Thuja
Active Ingredients: Arsenicum alb 200C, Baptisia 4X, Echinacea 4X, Merc corros suis 200C, Sulphur iod 200C, Thuja occ 200C.
Inactive Ingredients:  Non-GMO glycerin, Organic Alcohol 20% v/v, Purified Water.  
NDC # 61096-1038-1
DIRECTIONS
Adults and children over 12: 2 sprays under the tongue 3 times per day. Can also be taken for sore throat symptom relief up to 6 times per day. 
Under the age of 12: consult a health care professional.
If Pregnant or nursing a baby, consult a health care professional before using. Keep out of the reach of children. Do not use if transparent seal around the spray bottle is broken or missing.
TESTIMONIALS
"My 9 year old son is home sick with a sore throat and body aches. He is totally opposed to any sort of medication/cough syrup, as he hates the taste... which of course leads to a battle between mom and son. Last night I was mentally gearing up for it and the deals I would have to make in order for him to take it."
"At Seasons, our goal is balance. To bring the body into a state of balance, a state of homeostasis, we are pleased to offer homeopathic resources, the most natural approach possible. 
Homeopathy, a trusted form of medicine which preceded osteopathic medicine, provides natural solutions for our clients. Homeopathy gives us, at Seasons, the ability to work with the body not against the body. Working with the body allows us to limit side effects and maximize benefits. Sprayology products help us to achieve a customizable balance for all of our clients in the safest way possible. 

We have been offering Sprayology products for several years now, many in combination with our spa services. Customer favorites include Stress Relief, SleepEase, Cold & Flu Relief, and ImmunoBooster." 
-Dr. Nathan Goodyear, Seasons Wellness Clinic -The Spa
"This past September I started taking ImmunoBooster, Brain Power, Life Detoxer, and Body Balance, and my skin is better, I'm more alert, and I just feel so much more alive. Thank you Sprayology!" -Trish R.
"My mother received the ImmunoBooster as a Christmas gift while visiting family in Virginia, and began using it immediately. Everyone else on the trip contracted a very debilitating sort of stomach virus, excluding my mom of course. I have a strong inclination your spray is to thank for that. We'll be telling all our friends and family about you!" -Chris K
"Ever since I can remember, I have had at least one bout a year with allergy-induced bronchitis/pneumonia that required heavy-duty antibiotics to clear up. I can only attribute this year's sick-free history to my use of AllergEase and ImmunoBooster. What a relief!" -Chrissie
"I've been using the ImmunoBooster for a couple of years now with fantastic results, I hardly ever get sick!" -Linda L
Why spray?
Sprayology has been helping people feel and look better, naturally, for over 20 years. We make it easy to incorporate natural products into your daily routine–just spray in your mouth and go!
Oral sprays are 3x more absorbent than pills, giving you more effective results faster without the upset stomach!
All our products are manufactured and tested in the U.S, and backed by our guarantee.
Fast shipping
Sprayology takes pride in providing excellent service. We aim to ship all orders placed Sunday-Thursday within 24 hours.
Guarantee
If after 3 weeks of regular use you do not experience the formula benefits as described on the package, please contact us.
Get in touch
We are here for you! We are located in MD, so EST. By phone 240-224-7866 or info@ sprayology.com.