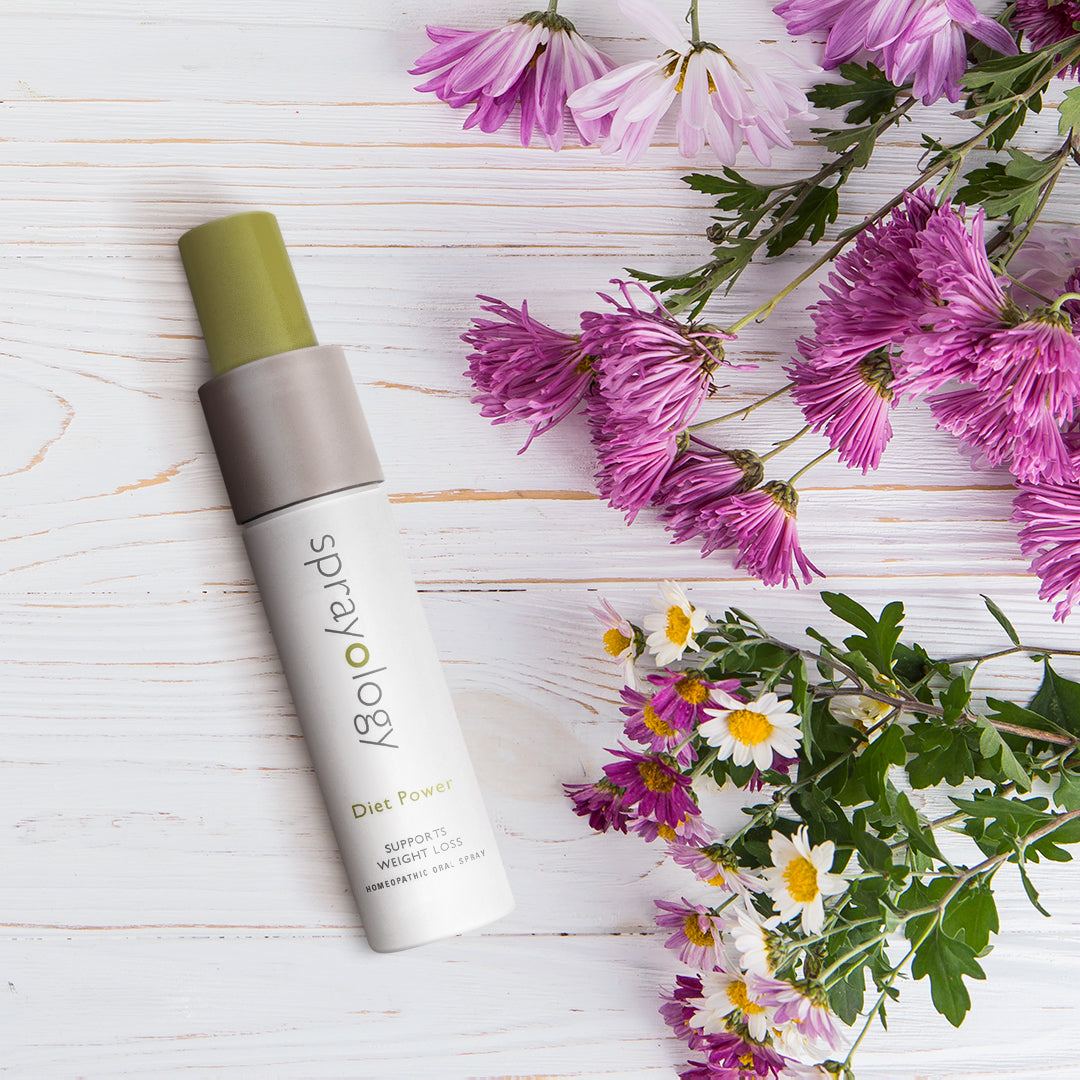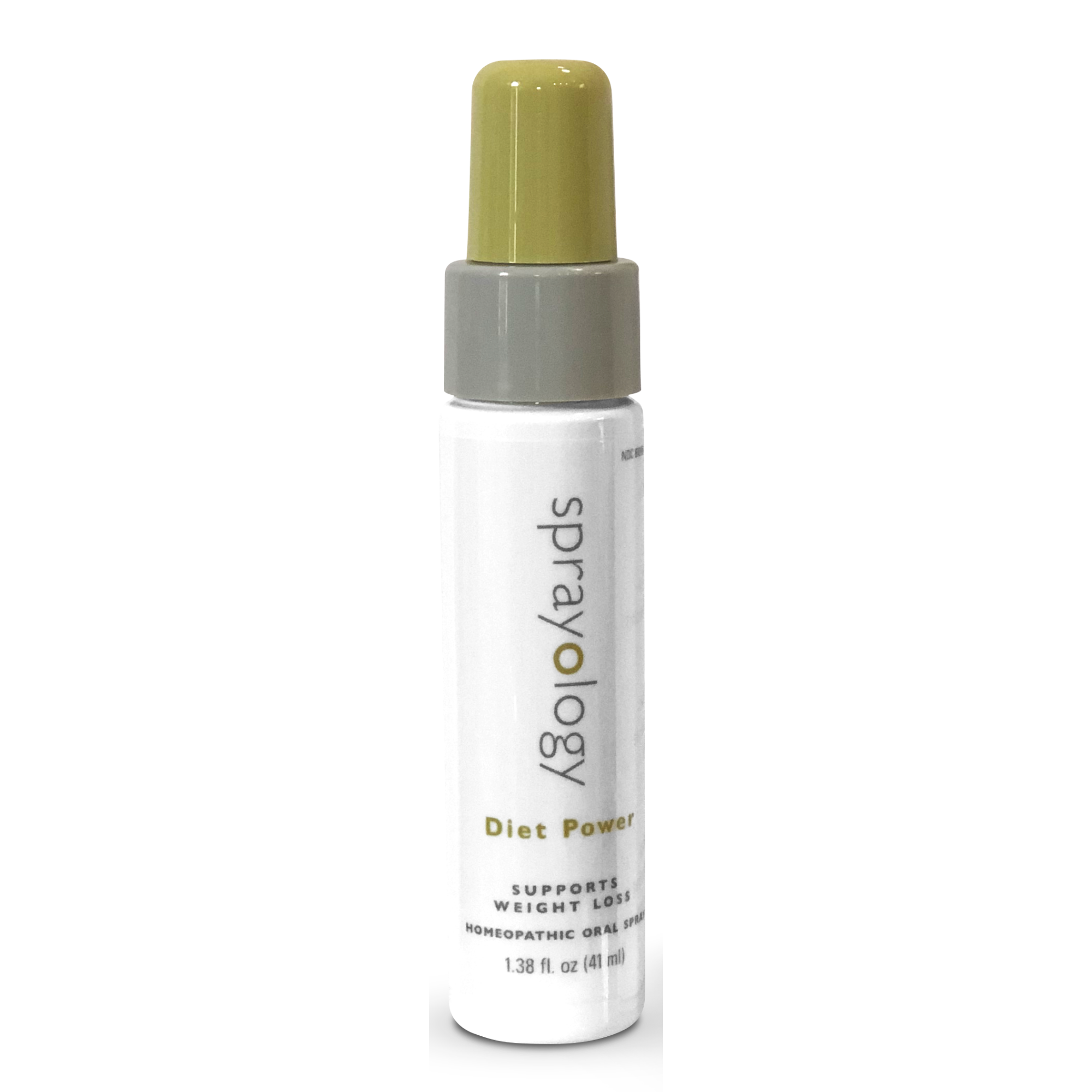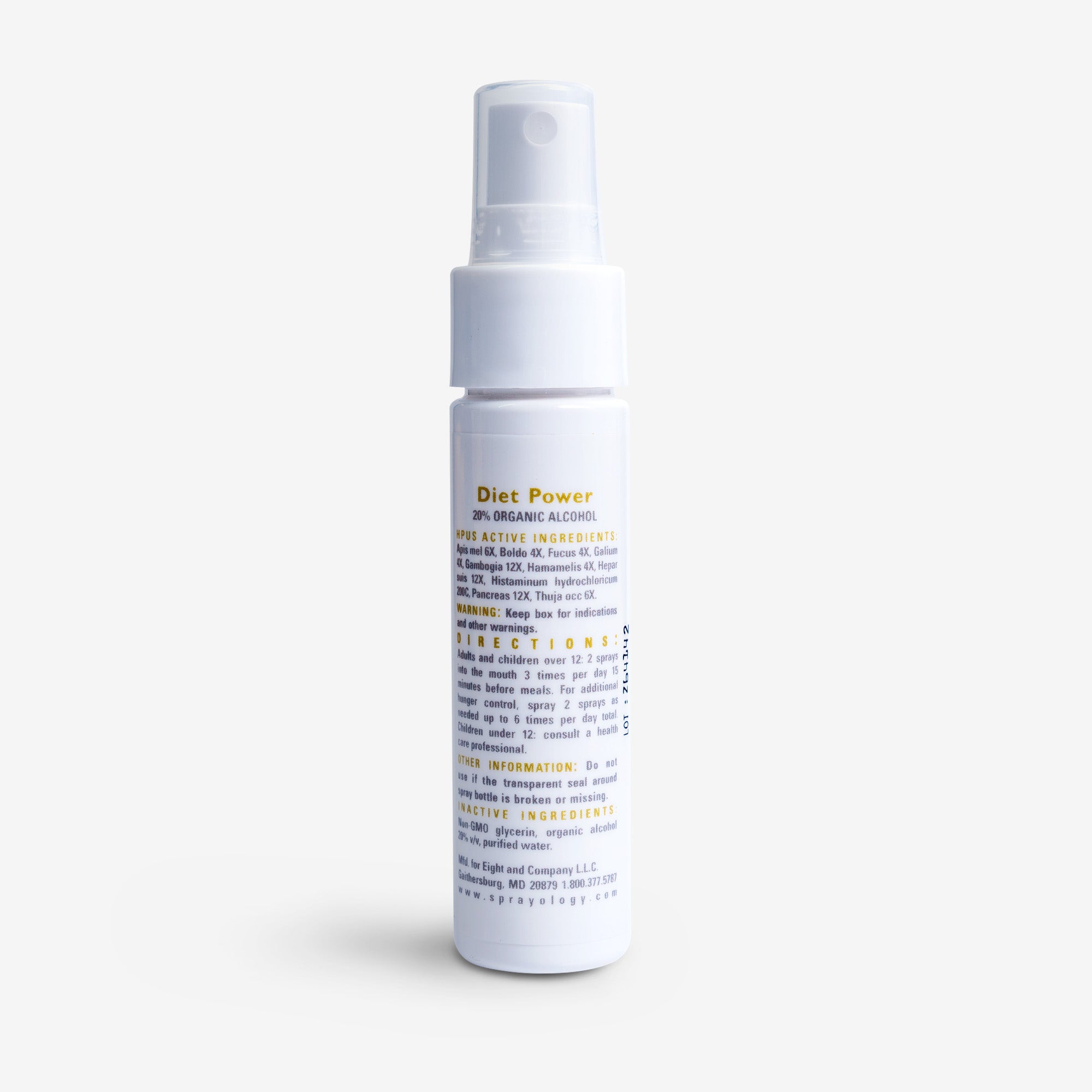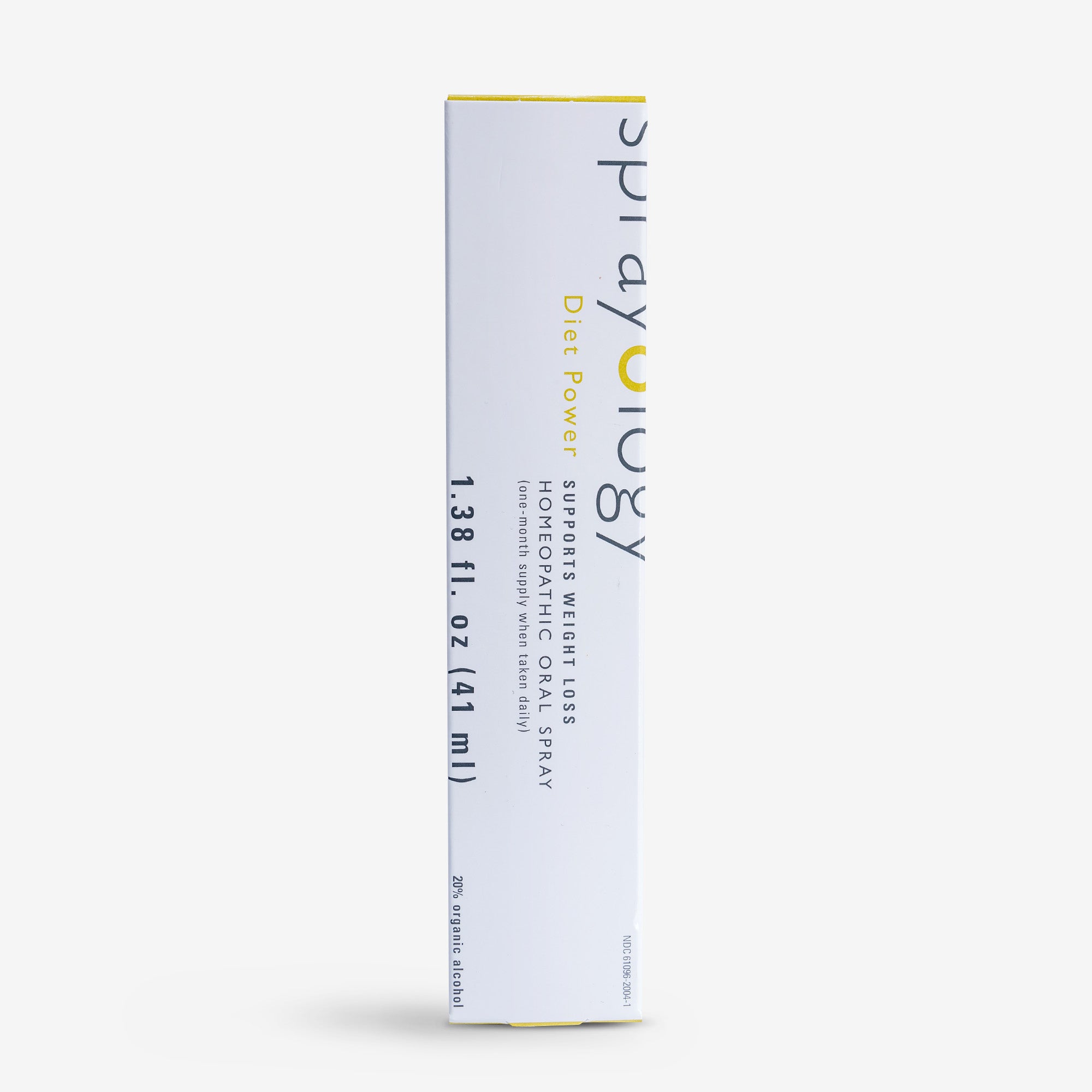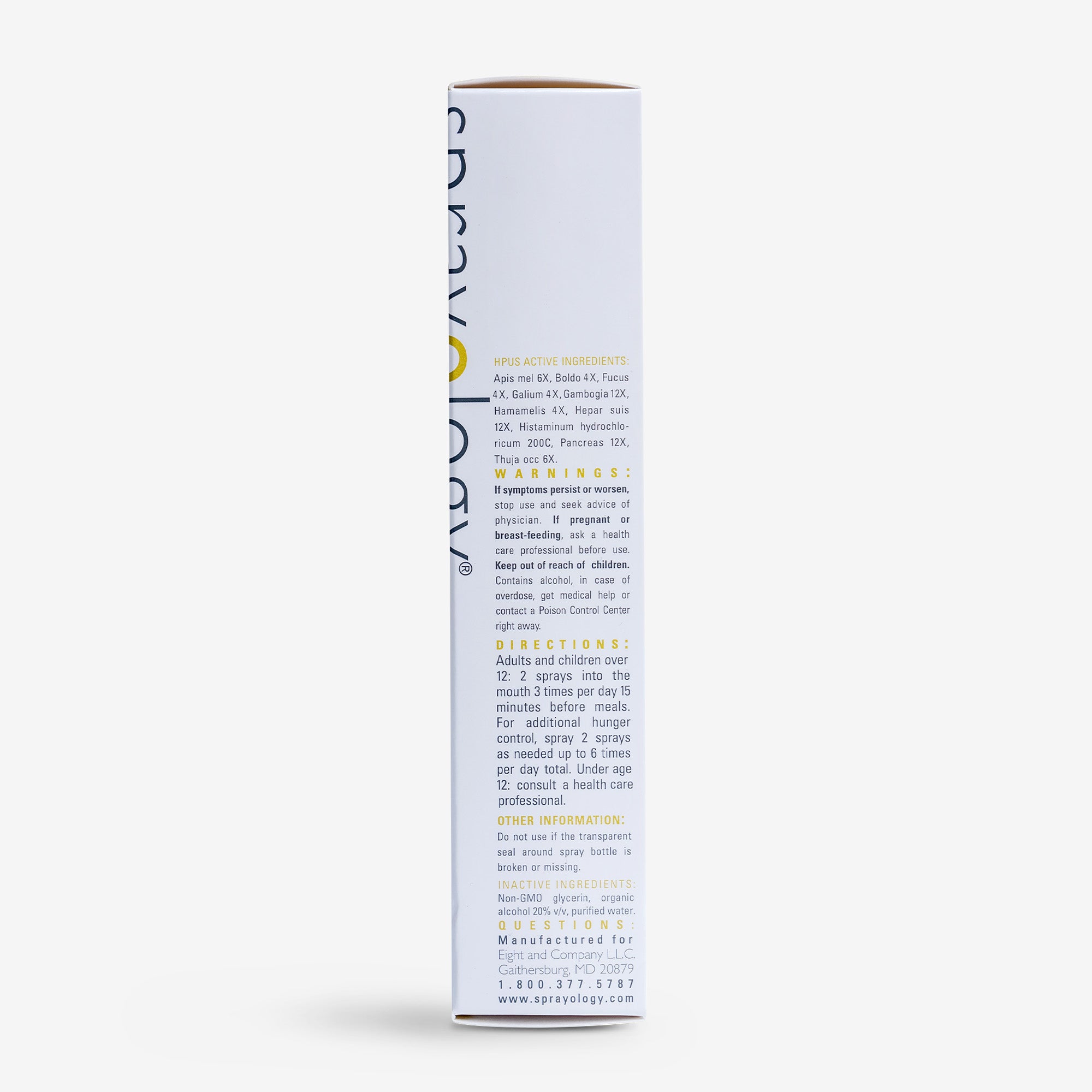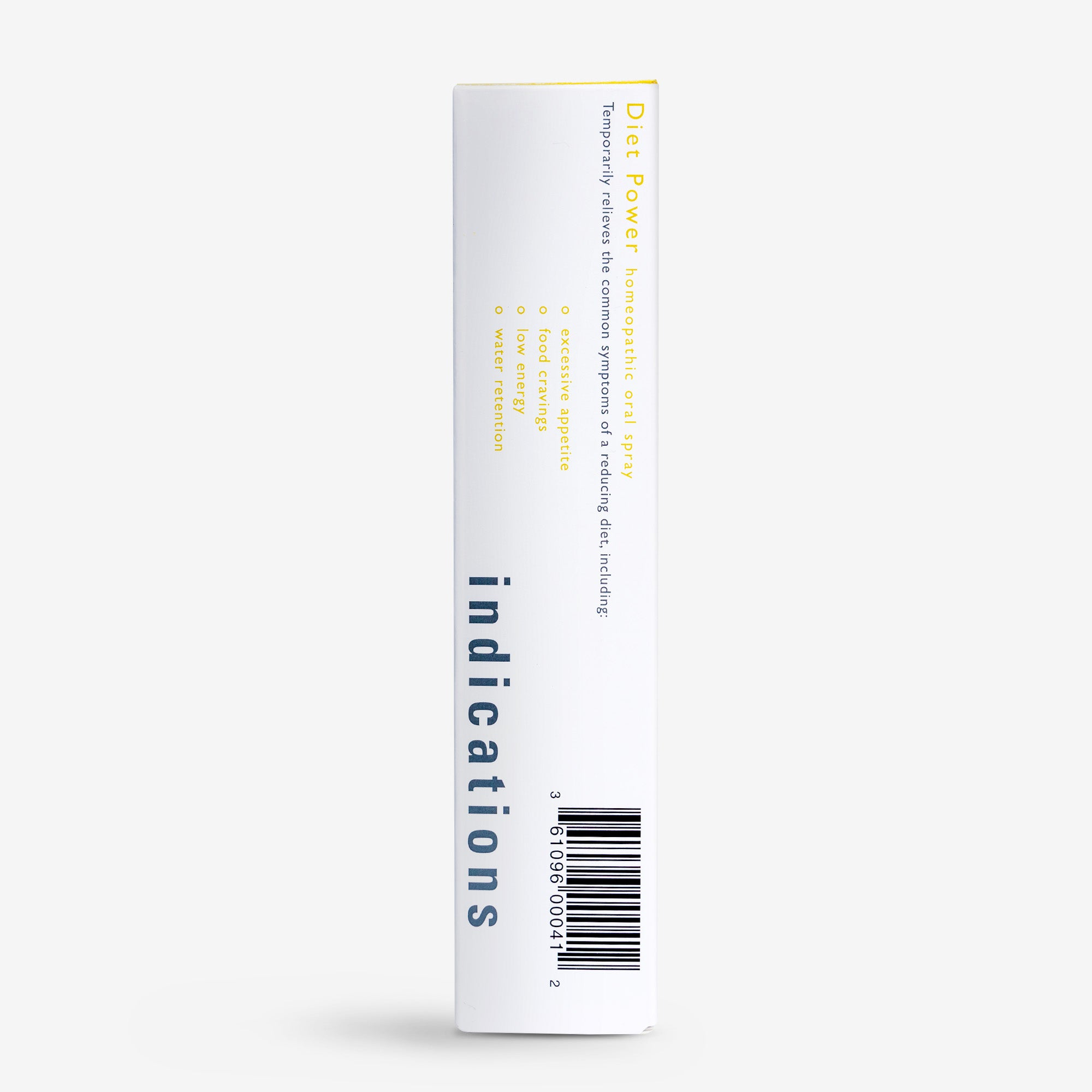 Description
Ingredients
Directions
Helps to balance metabolism and to relieve common symptoms of a reducing diet including:
excessive appetite
food cravings
low energy
water retention
Recommended for: those who want to naturally support weight loss with this ephedra-free homeopathic spray.
Active Ingredients: Apis mel 6X, Boldo 4X, Fucus 4X, Galium 4X, Gambogia 4X, Hamamelis 4X, Hepar suis 12X, Histaminum hydrochloricum 200C, Pancreas 12X, Thuja occ 6X.
Inactive Ingredients: Non-GMO glycerin, Organic Alcohol 20% v/v, Purified Water. 
NDC #61096-1004-1
DIRECTIONS
Adults and children over age 12: 2 sprays under the tongue 3 times per day 15 minutes before meals and as needed up to 6 times per day when you are hungry and it is not time to eat.
Under age 12: consult a health care professional.
Adults wanting additional hunger control can spray 2 sprays as needed up to 6 times per day total.
If Pregnant or nursing a baby, consult a health care professional before using. Keep out of the reach of children. Do not use if transparent seal around the spray bottle is broken or missing.
TESTIMONIALS
Started using the diet power sprayology 10 days ago along with a diet regimen and it was very helpful and effective. I have tried EVERYTHING imaginable and 2 sprays and my appetite subsides quickly. Will continue to use!!! It works!! - Mary Fairfield, CT
"I have tried nearly every diet and diet pill known to man and Diet Power is the first product that I have ever used that didn't leave me feeling jittery, irritable, or hungry. So far, I have lost nine pounds with very little effort and I feel awesome! Way to go Sprayology®!" Paschian
"I wanted to let you know Diet Power really works! Thanks you very much! And it works very well. I used something called Slimist while in Australia- it had some similar active ingredients to Diet Power buy your product is better! I was telling my wife today that Diet Power gives me control over my portion sizes (instead of eating everything I see) Diet Power gives me the ability to eat much smaller portions. I can now skip a meal if I want to but I still stay clear headed and don't get grumpy! I've lost about 8 pounds in 2 weeks! I'm so glad to find your product! Send some to Oprah--she put Slimist on her show...perhaps she will put your better product on as well! Again thank you for the great product!" Ibo
Why spray?
Sprayology has been helping people feel and look better, naturally, for over 20 years. We make it easy to incorporate natural products into your daily routine–just spray in your mouth and go!
Oral sprays are 3x more absorbent than pills, giving you more effective results faster without the upset stomach!
All our products are manufactured and tested in the U.S, and backed by our guarantee.
Fast shipping
Sprayology takes pride in providing excellent service. We aim to ship all orders placed Sunday-Thursday within 24 hours.
Guarantee
If after 3 weeks of regular use you do not experience the formula benefits as described on the package, please contact us.
Get in touch
We are here for you! We are located in MD, so EST. By phone 240-224-7866 or info@ sprayology.com.